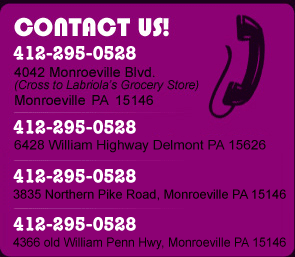 Join Our Team
Tokyo Massage specializing in Traditional Japanese massage and Natural Asian treatments is seeking Professional Massage Practitioners that already know traditional Japanese massage to join our team. If you studied the healing arts with us, you can join our team as a Student Massage Practitioner to continue to learn in a supportive environment or consider applying for a professional position.
The perfect candidate would:
Be customer service oriented, have a willingness to learn, already skilled at Japanese massage. Knowing Japanese Foot massage and/or Table massage is a plus.
You can expect:
To learn new skills, share Japanese culture with others, work in a friendly environment, help people achieve better health through the art of Japanese healing.
Tokyo Massage
4042 Monroeville Blvd.
Monroeville PA 15146
412 373-2223