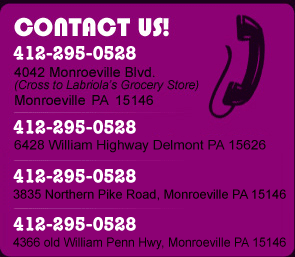 Frequently Asked Questions

What should I expect at my Japanese massage session?
You should expect a relaxing and rejuvenating experience. Come dressed in loose fitting clothing like pajamas or yoga paints. You can also allow time prior to your session for changing into traditional Japanese massage clothing that we provide. The massage session will be performed on a thin floor mattress to allow maximum comfort and mobility during the session. To Start, your practitioner will kneel at your feet in a "wai" (prayer like) position. This is a sign of respect for the guest. At the end of your massage you will be completely relaxed and refreshed. A number of guests report that they have fallen asleep or are amazed at how relaxed they became with the progression of the massage. You should always double your water intake for 48 hours after your session to help the detoxification process of your muscles and report any medical conditions to your practitioner prior to your session. Try to refrain from eating at least 1-hour prior to your session.

How does Japanese massage compare to Western massages?
Traditional Japanese massage is always performed on a comfortable floor mat to provide for maximum mobility that allows the practitioner to utilize their body weight. The guest is fully clothed and no oils are required.
Western style massages require the guest to undress for oils to be applied to the body and the massage is most often performed on a table. Western massage will typically focus on a specific area of the body where the guest has a given concern. Japanese massage always performs work on the entire body addressing the guest's overall well being to help the body function at its highest levels..
Additionally, Japanese massage uses point pressure to open energy lines or "sens" in the body as diagramed throughout Asian culture. The energy work is combined with stretching techniques to open the guests body creating a relaxing and simultaneously invigorating experience. A Japanese massage practitioner may utilize their hands, elbows, knees, or feet throughout the massage. Rest assured Japanese massage is never painful. Western massage mainly focuses on kneading of muscular tissue through compression and various hand movements.
Japanese massage has been practiced for well over 2500 years, kept in its traditional form, and is becoming increasingly popular in the West.

What do you suggest for my first appointment?
We always suggest that each of our guests start out with a 90-minute Traditional Japanese massage. In Japaneseland a Japanese massage can last 2 hours or more depending on the individuals needs. We like to start each of our guests with at least a 90-minute Traditional Japanese massage so that there is time to perform bodywork over the entire body and have time to focus on the areas that need more attention.
The Japanese's understand that a problem in the back, for example, is related to issues else where in the body. In order to fully address a problem area in the back its important to also spend time on the legs, arms and neck. We have seen significant results that benefit our guests when they schedule sessions for 90-minute or greater.

You can also try our FREE Personalized Massage Recommendation right online.

What is a Royal Japanese Herbal massage?
A Royal Japanese Herbal massage is another popular type of Japanese massage, and is a truly unique experience. Stretching, point pressure and hot herbal compresses combine to provide the utmost in muscular and mental relaxation. The blend of traditional Japanese herbs used in this massage has a relaxing and simultaneously invigorating effect on the body and mind, soothing sore and over-worked muscles, while giving a boost for the body's energy level.
Hot compresses are also excellent for stiff, sore or pulled muscles and ligaments, back pain, arthritis, chronic pain or injury, disorders of the internal organs, skin diseases, migraines, and chronic stress or anxiety. Herbs for the compresses are blended with attention to the therapeutic needs of the individual, and are heated in an herbal steamer. Hot herb bundles are applied to the body during a massage session.

What is a Soothing Foot massage?
A Soothing foot massage or reflexology is the art of applying pressure to various points on the foot to affect functions throughout the body. The Japanese Institute practices a combination of Chinese and Japanese reflexology that uses special lotions imported from Japaneseland . The lotions are applied to the lower half of the leg and various stroking movements and point pressure is used to increase circulation to the lower legs and feet while relaxing the entire body. You will melt away while resting comfortably during you massage. Afterward the massage you will feel like you are walking on air......
Guests enjoy this treatment by itself or combined with another treatment. You will love it either way.

What is a East West massage?
Get ready for the best of both worlds. This massage is performed on a plush massage table. You will be undressed to your comfort level and draped with fresh linen. We use herbal lotions to glide our hands over your body during the massage. This helps to relax the muscles and assist us in delivering a highly therapeutic massage in either 60- or 90-minutes. The East West massage is the best of both worlds. We use our unique and specialized skills from Eastern massage techniques combined with western massage techniques to create a highly therapeutic and rejuvenating experience for you.

Why do you offer a 100% Satisfaction Guarantee?
RISK FREE SCHEDULING
We want you to feel completely at ease when scheduling with us and we want you to feel confident that you will receive a quality treatment on each visit. We are proud of our highly qualified Professional Practitioners and want to show you our confidence that you will be 100% SATISFIED after your treatment. If you are not happy with your treatment by a Professional Practitioner, YOU DO NOT PAY FOR IT. We know its unheard of but feel its important to further illustrate our commitment to each guest.
We welcome you with warm smiles to your experience with the Japanese healing arts......learn more about our treatments.

Does insurance or health spending accounts cover massage therapy?

Insurance
Yes, many insurance companies cover massage therapy services. Check with your plan benefits to determine if your plan covers massage therapy. If so, we will provide you with everything you need to submit a claim to your insurance provider.
Health Spending Accounts
As far as we've determined, all health spending accounts (HSA) will allow you to apply your pretax dollars towards massage. Some companies refer to this as a flexible spending account, flex saver, medical savings account, etc. The idea is that you place pretax dollars into an account to be used for medical expesensive outside of those that insurance covers.
Understand how to use your health spending account towards massage therapy.